PLATELET COUNT AND MEAN PLATELET VOLUME IN FEMALES PRESENTING WITH PREECLAMPSIA
Abstract
Objective: To assess the effect of preeclampsia on platelet count and mean platelet volume (MPV) among pregnant women.
Materials and methods: It was a cross sectional study conducted in the Department of Hematology, Chughtai Lab, Lahore from April 2017 to October 2017. A total of 150 pregnant females with preeclampsia were selected for this study. Blood samples were collected under aseptic measures and mean platelet volume (MPV) and platelet count were measured in Haematology auto analyzer within 2 hours of blood collection. Platelet count was verified by peripheral smear examination. Total platelet count and mean platelet volume (MPV), was measured.
Results: Mean platelet count and MPV of preeclamptic women was 164.62 ± 23.90 and 10.59 ± 1.08 respectively. However, age of women and gestational age had no significant effect on platelet count and MPV.
Conclusions: Women with preeclampsia had platelet count within normal range, however a decreasing trend was seen in platelet count and an increasing trend was seen in MPV
Key Words: Platelet function, Platelet count, Mean platelet volume, Pregnant women, Preeclampsia.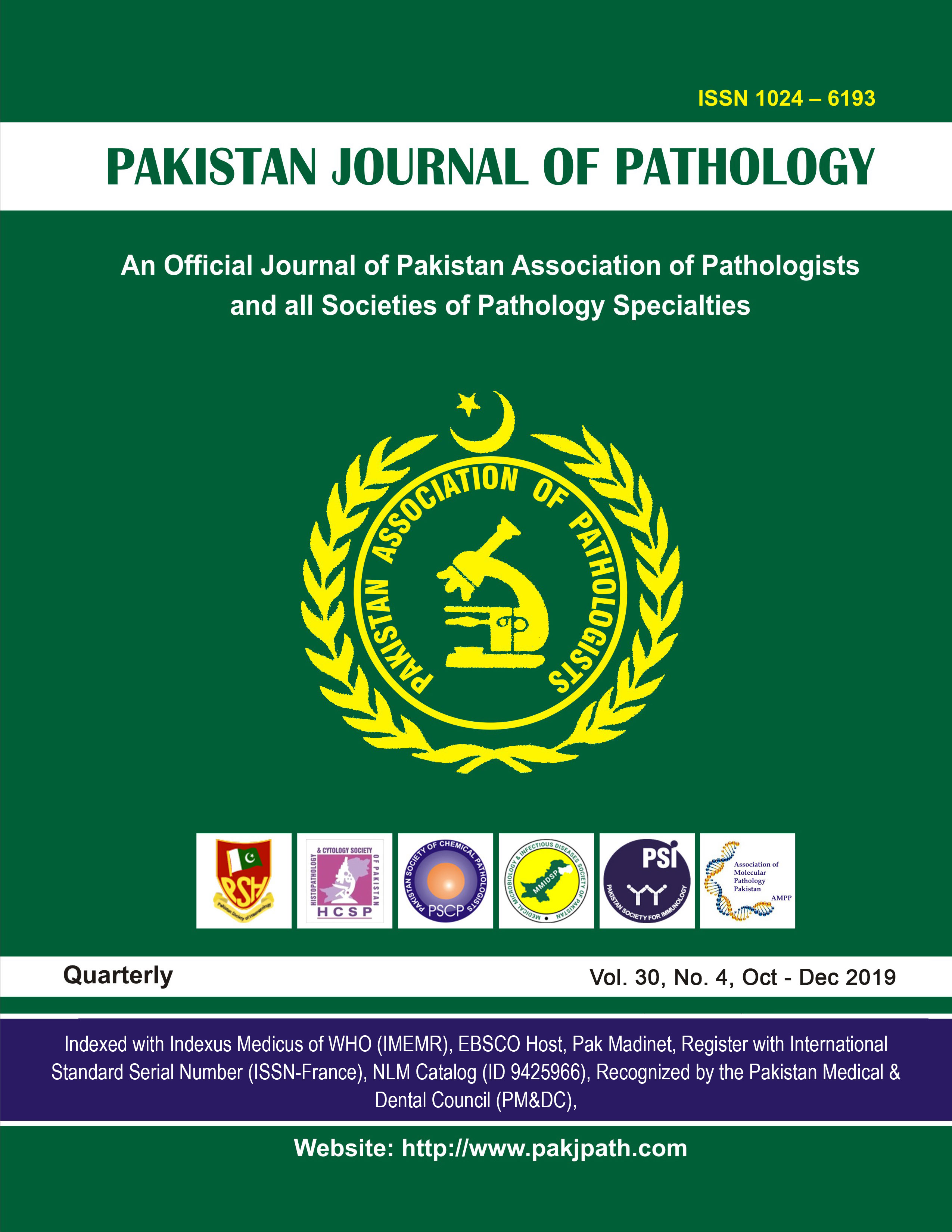 Downloads